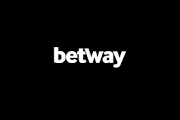 Big congratulations to ClaretandHugh follower George Evans from the London area who emerged as the winner of a pair of tickets we put up for grabs in association with Betway for the game against Bournemouthon on Sunday.
George answered the question: "Who scored the final goal in the match last year when we lost 4-3 correctly and was the winner in the draw which attracted many entries?" The scorer was of course Modibo Maiga.
The sponsors Betway – who provided the tickets – have now informed the lucky winner and we are delighted for you George and hope you have a great day.
For the rest of you take a look at this fabulous blog from Betway where they give you all the best information to make money on the London games this weekend.
https://blog.betway.com/football/don-t-speculate-5-logical-all-london-picks-to-accumulate-extra-capital/