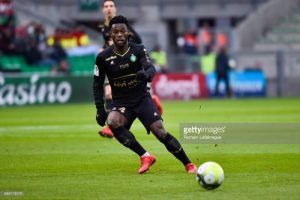 St Etienne striker Jonathan Bamba – on a free at the end of the season – remains a target for the Hammers although the French club are doing their best to keep him at the club.
The Hammers were claimed to have made a bid in the December transfer window but were rejected with his club making moves to keep him on board with a new contract offer.
Despite that they were reported to have come to terms with the fact he was probably on his way although they now seem to have developed fresh hope that they can keep him.
General director Frédéric Paquet said: "In the future, we'll have to be more vigilant with contracts. We have to be able to take more risks.
"We want to keep Bamba. I think that Saint-Etienne is the perfect club for his development. Anything can happen. We're doing our best to keep him".