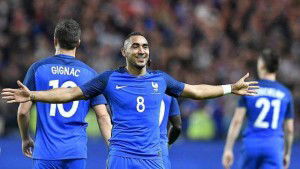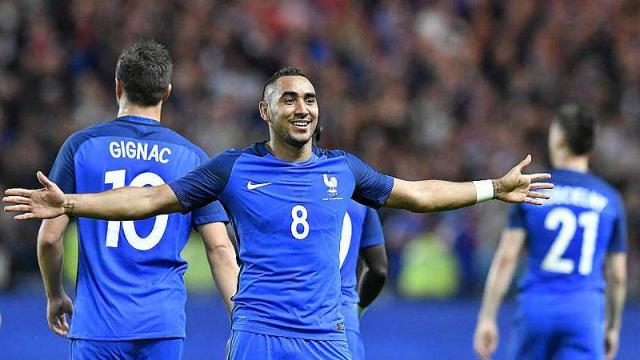 French football supporters have adopted a French version of West Ham's Payet song as the hero of their opening game receives cult status in the home nation of Euro 16.
The french version of the song goes "Nous avons Payet. Dimitri Payet. On ne sait pas si vous vous rendez compte. C'est l'homme de Super Slaven  Il est meilleur que Zidane"
Translated back it English it means "We have Payet. Dimitri Payet. We don't know if you realize it. He's the man of Super Slaven . He is better than Zidane."
The Dimtri Payet song was born at the Crystal Palace v West Ham victory on 17th October 2015. Based on  the Billy Ray Cyrus 1992 hit 'Achy Breaky Heart' which won him the Grammy record of the year.
West Ham Lyrics:"We've got Payet, Dimitri Payet! I just don't think you understand. He's Super Slavs man, he's better than Zidane. We've got Dimtri Payet!"