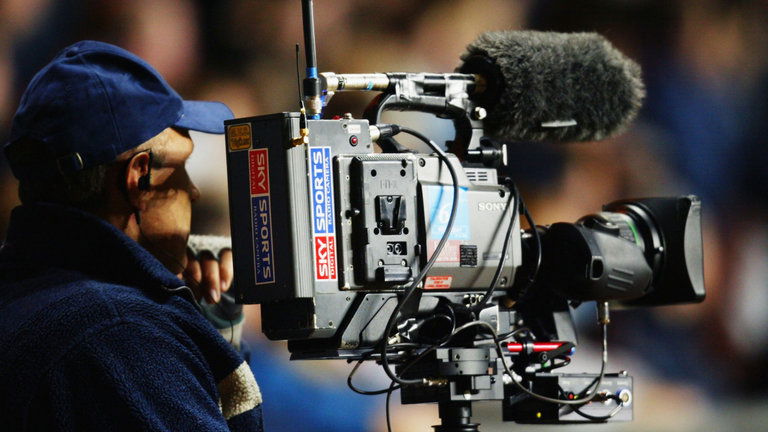 A leading London law firm has claimed overseas broadcasters are exploring the possibility of suing the Premier League if the current season is not completed.
The London Evening Standard reports at https://www.standard.co.uk/sport/football/premier-league-face-legal-threat-from-tv-broadcasters-a4404831.html   It has been estimated that the 20 clubs combined could be forced to pay back as much as £762million if the 2019-20 is declared null and void.
Representatives from each club are due to meet via video conference tomorrow, with some hopeful of a mid-May resumption of the season, while others fear it will not be possible to return to action until the summer at the earliest.
It emerged yesterday that French TV station Canal+ has informed France's Professional Football League that it will not pay its next instalment of rights monies due on Sunday, totalling 110m euros (£95.3m), as the French divisions remain suspended .
And Lois Langton, partner at Howard Kennedy, claims broadcasters are starting to consider launching legal challenges in the event the Premier League does not finish.
"We have had enquiries from overseas broadcasters, who have paid a lot of money to broadcast Premier League matches in their respective jurisdictions and currently have no matches to show," she told Standard Sport.
"They are looking at potentially suing the Premier League for the absence of content on their TV channels and it is that you can see having a catastrophic knock-on effect to various layers of football, because it is those TV deals that have been a game-changer in terms of clubs being able to afford astronomical wages and huge staffs."
Joel Leigh, another partner at Howard Kennedy, believes it is unlikely clubs would have any applicable insurance to protect them against such a turn of events.
"Most contracts don't provide for something as specific ," he said.
ClaretandHugh says: Wow, what a story. Well done to James Olley – the journo who dug this one up because it's obviously entirely kosher and could be an absolute game changer. If the Pl has to pay that amount of dough back it could really be in trouble and a whole new way of running the League may need to be found. We will explore that in forthcoming articles. But if Mr Olley and the Standard have discovered the situation it is one obviously known to the League and it's chairmen. And it may well explain the desperation that's been going on in the frantic efforts to get the season underway by hook or by crook. It's all about the money folks as we have known for some time. We never believed selling football's sould to TV was a great idea and my goodness the chickens could now becoming home to roost in the worst way possible.