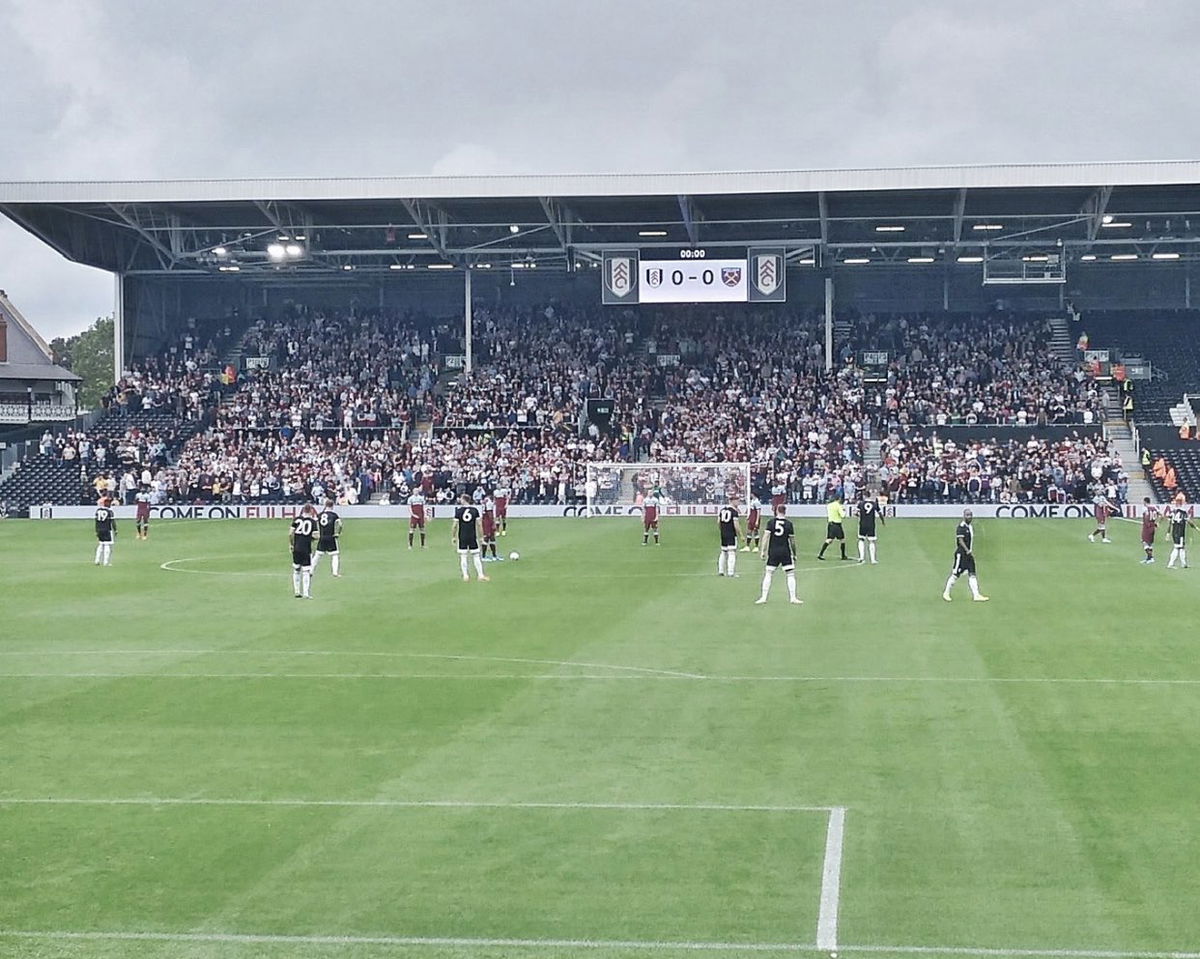 Over 3,500 West Ham supporters braved torrential downpours in West London yesterday to watch West Ham overcome Fulham 1-0 at Craven Cottage in a Pre-season friendly.
Some estimates claimed as many as 4,500 Hammers were in attendance with tickets for sale on the gate.
However, the amazing West Ham support was marred by a few supporters with accusations of racist abuse aimed at Fulham stewards.
Met Police Officer Andy Sheldon said "There were no arrests, however, unfortunately, there will be several people coming in at a later date to be interviewed under caution after allegations of racial abuse towards stewards"
One supporter in the away end also let off a purple flare during the game, stewards and police were unable to identify the perpetrator yesterday but CCTV footage will be reviewed next week and if caught he or she faces arrest and criminal charges.
One West Ham fan was ejected from the ground by stewards for suspicion of streaming the game live from his mobile phone despite neither club streaming the game live themselves or selling the live TV rights to a broadcaster. While some supporters were live-streaming the game from their mobile phones the supporter in question insists he was filming and not streaming but was ejected anyway despite deleting his footage.