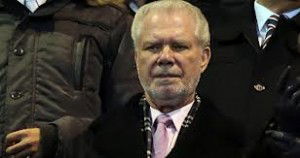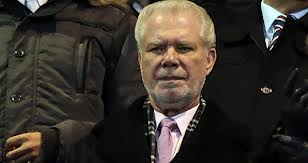 David Gold has reacted furiously to a parody Carlton Cole Twitter account which mocked up a picture to make him appear a suspect in the Madeline McCann case.
The account, which was temporarily deactivated, produced a picture that saw Gold's face superimposed onto a newspaper front page with a 'Face of Maddie Suspect' headline. That picture has now been deleted by the account.
Gold responded on Twitter, saying: "I have removed the picture. You are a disgrace and completely out of order. This is not funny or banter."
It is unclear whether Gold thought this was the real account of the West Ham striker.
 A number of users on the website believed – quite incredibly – it was really Cole, with some commenting that the striker should be sold from the club immediately.
That of course was utter nonsense.