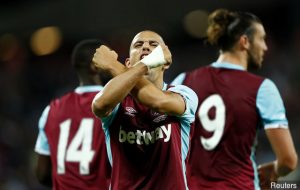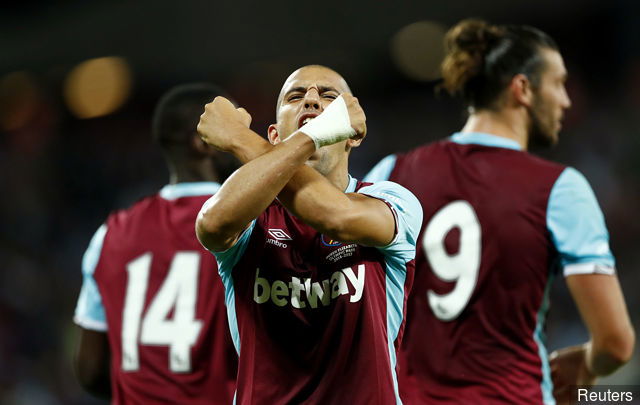 Galatasaray Sporting director Cenk Ergün appears to have confirmed the transfer Sofiane Feghouli to the Turkish giants.
Speaking this afternoon in Bad Waltersdorf, Austria where the Hammers trained just two weeks ago Ergun casually mentioned Feghouli as if the deal was already complete and explained they had a room ready for him in their Austrian training.
Feghouli is already back in England after leaving the German training camp with a reported muscle problem.
Galatasaray are said to have agreed on a £4m transfer fee for the 27-year-old with West Ham. The Algerian joined the Hammers on a free transfer last summer from Valencia.  His deal included a signing on fee worth £3.1m paid over three years worth just over £20,000 per week on top of his significant £55,000 per week basic wage.
His new wage deal with Galatasaray is said to be worth £60,000 per week but it is unknown whether West Ham will continue to honour the £20,000 per week or £1m per year as part of his original agreed signing on fee.