Ton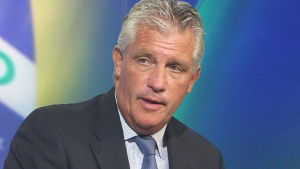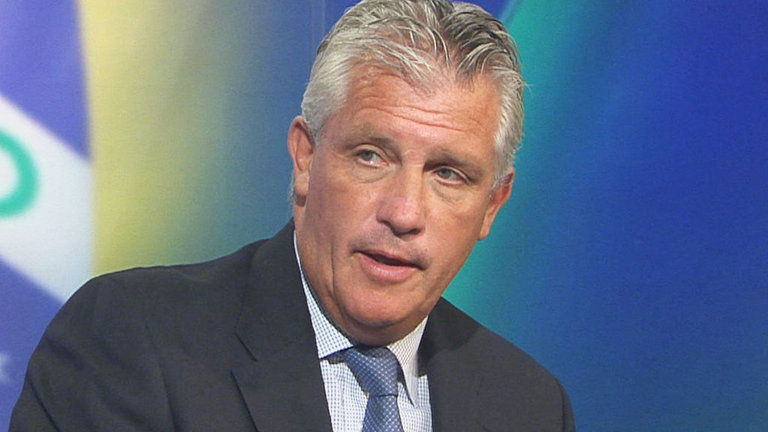 y Gale was proud to be a  Hammer again last season admitting  this was a squad really going places. And he has been watching every development at the club this summer. In this EXCLUSIVE blog for CLARETANDHUGH he explains is happy with the way things are going and is glad  Slav won't be swapping his job for a TV studio  smiling: "He was great on ITV but we need him in the dugout and I don't want the competition" Here's the big fella!
By Tony Gale
I was sorry to see James Tomkins walk away from the club.  He's been one of us for so many years and that's aways sad to see. While  I can understand him wanting first team football I think he should have show more patience.
It was always a struggle for him to push past Winston Reid, Angelo Ogbonna and Ginge but I liked the boy. I wish he'd been more adventurous on the ball and maybe he didn't progress to the extent we might have hoped but a decent player.
£10 million – whichever way you look at it –  is good money and it's probaby a good deal all round. I wish him well but as I say I wish he'd been a little more patient.
I'm sorry to see Diafra Sakho deciding to hand in a transfer request because for me he was the best striker at the club last season.
Injures have been a problem but when he's fit and firing he's a real threat both in the air and on the deck where he has great pace and pulls  defenders all over the place.
There have been all sorts of stories doing the rounds, none of which matter anymore, because once things reach this stage theres never any turning back.
The shout is that Carlos Bacca is likely to be coming in from AC Milan and whilst I don't know too much about him he comes with a great reputation and goals record.
No striker can be allowed to leave until another one has been brought in but when that happens Sak can't be allowed to go for less than £15 million.
His injury issues means we can't get the £20m he'd otherwise be worth but £15 million is good business. If we can get £10 million for a defender in JT then Diafra has to be worth £15 million.
Bacca is 29 and still has two or three good years in him. What's always important is to keep freshening the squad and he and the others who may be coming in will do that.
We have to trust the boss on Gokhan Tore. He knows him well from Turkey and he has got very little wrong so far. If everything we have been told is right then we have a terrific player on loan to us.
I'd like to see another right back come in although I remember Julian Dicks telling me last season that Sam Byram is the real deal so I'm looking forward to seeing that.
Whether Michail Antonio stays in that role given the arrival of Sofiane Feghouli remain to be seen but I want to see him further forward with his power and pace. The lad carries a serious threat and has a fantastic eye for goal.
We will have to wait and see but there is a load going on and with David Gold saying that about eight players would be arriving, I'm looking forward to the rest of the summer.