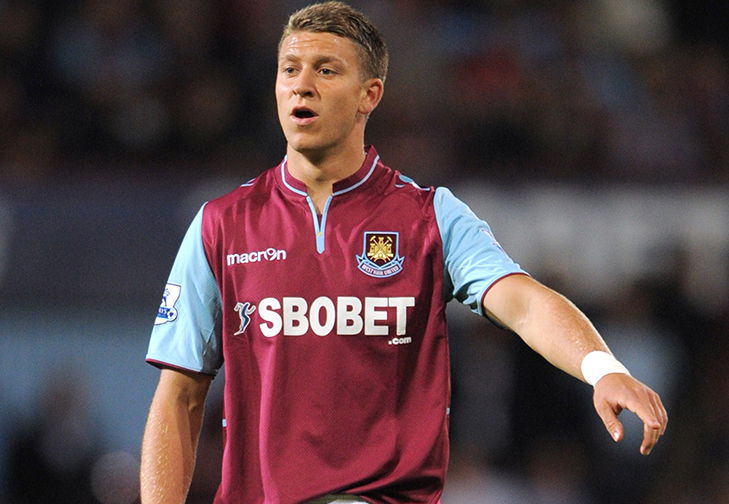 George Moncur has commemorated his best friend Dyland Tombides' passing by having: 'Dylan Tombides 1994-2014' tattooed on his arm.
Moncur moved to Partick Thistle on loan in January and in an interview with the Glasgow Evening Times said: "Dylan was my best mate in the whole world.
"We were so close and when his brother Taylor text me to say he'd passed away last week I just burst into tears immediately.
"I couldn't believe what had happened and that someone could be taken from us so young.
"He meant so much to me that I decided to get a tattoo in his memory so it's almost like we'll be together forever.
"The decision to get a tattoo was instinctive. I just phoned around a few tattoo parlors and luckily I found one that had availability that day.
"When you get a tattoo then it's going to be there forever and when I play now Dylan will always be in my mind and it will be like I'm playing for my mate. I know he'll be watching me from above."
He added:  "It's such a sad story and it was a fitting tribute to him at Upton Park on Saturday. I would obviously have like to have been there to see it, but we had a game so I caught it on Match of the Day later that night.
"I was close to Dylan's family as well so it was hard to see his dad Jim and brother carry his shirt into the middle of the park but it was very moving and he was deserving of a tribute like that.
"Fotball is a massive part of your life when you're involved in it but when something like that happens it becomes insignificant because it's devastating for everyone who is close to him and I think even people who didn't know him were touched by the story.
"For someone to die at a young age like that is terrible for anyone. I the grand scheme of things football doesn't really matter."