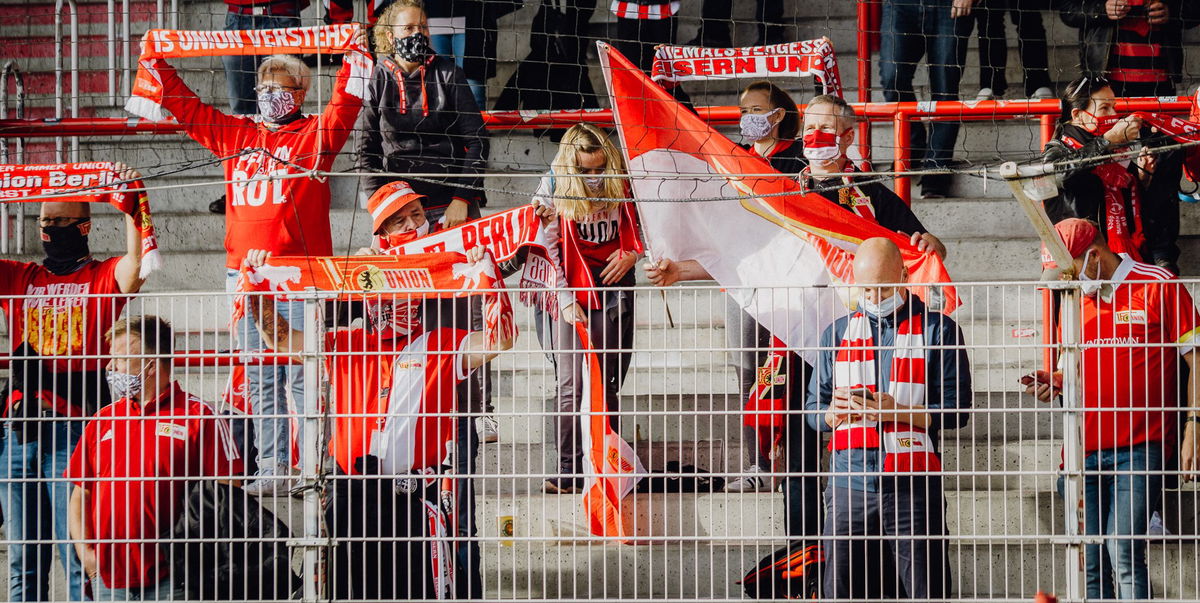 FC Union Berlin has just welcomed 4,500 football supporters last weekend for their match against Freiburg after obtaining approval for an improved hygiene concept from local German health officials.
Union President Dirk Zingler defended his club's approach to implement a safe fan concept, repeating that the onus is not on football clubs to request permission to hold such events. According to Zingler, state officials should "give a good reason why they must be cancelled."
Spectators were required to wear masks at all times, not merely when they are moving outside their designated seat. Berlin public health officials ruled that, so long as this supplementary requirement was added, the supporters may be allowed in again.
In Berlin, the number of new infections per 100,000 inhabitants has continued to rise over the past seven days. The incidence rate on Sunday (October 25, 2020) was 122.7 (previous day: 119.1)  In the London Borough of Newham, the infection rate is currently 141 per 100,000.