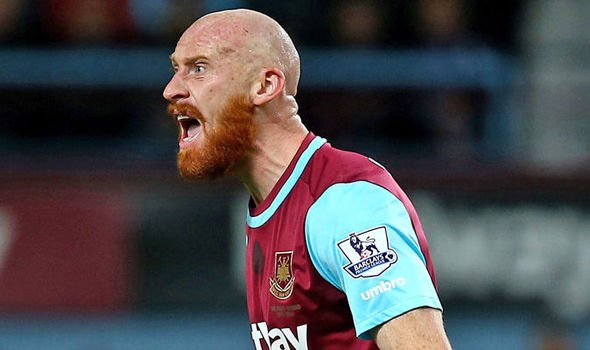 James Collins has told the world that some Hammers players have been hiding behind the manager and that it has to stop.
Don't you just love Ginge! He was as brave with his words as he was on the pitch against Swansea telling  the fans: "It is easy to hide ­behind the manager."
Bilic has taken every bit of the stick from absolutely everywhere this season and Collins – who was heroic at the heart of our defence against Swansea- has clearly had enough.
He declared after the 1-0 win: "It is a weird one because I don't see why in football the managers get so much stick sometimes when the players need to take ­responsibility.
"I said that to the boys. A lot of our boys have played in the Premier League for a long time.
"And we need to take ­responsibility, step up to the plate, perform and take a bit of pressure off the gaffer.
"Hopefully three points has done that. It is easy to hide ­behind the manager.
"I am big enough to come out and say maybe I haven't played well enough, and we needed to look at ourselves.
"He is one of the best ­managers I have worked for in my long career. Such a nice guy and everyone wants to do well for him. You can see how ­passionate he is about this football club on the sidelines.
"He is a legend here and has been getting a lot of stick. I'm delighted we've done it for him to ease the pressure because I could see it in his face it was getting to him."
Bilic said: "This could be one of the most valuable seasons for the club, as a team and for individuals because this ­experience makes you first of all motivated not to be in this situation again – and it makes you stronger."