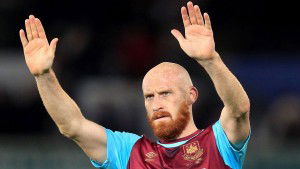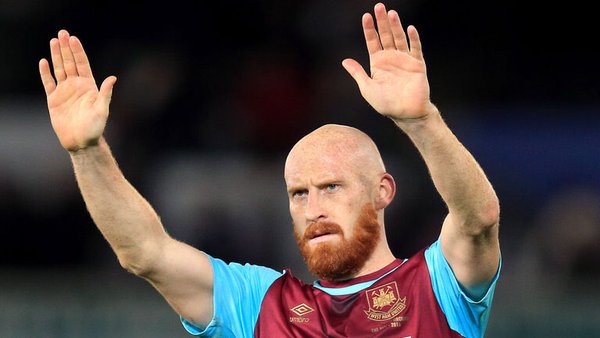 James Collins has retired from international football.
Ginge – after winning 50 caps – has called it quits after finding himself down the pecking order behind Ashley Williams and James Chester.
Wales boss Chris Coleman said "It's a shame because I've really enjoyed working with him.
"He's different to the modern-day professional – let's put it that way. He's definitely someone I'd put in a dressing room that I can remember, rather than the one I'm working with now. But he's been absolutely fantastic.
"He wants to spend a bit more time on himself to try and extend his domestic career and he's got young children as well.
"He has said if we're absolutely desperate he would come out of retirement – and that speak volumes for 'Ginge' that he has given us that option."
Coleman and Collins have had their differences with the Wales boss when they crossed swords after Ginge didn't turn up for international duty in 2013.
Collins denied that was the case and after clear-the-air talks the Irons cult hero continued to represent his country.
Coleman said: "I knew it was going to work right from the moment we had a ding-dong at the start.
"I told him what I thought, he told me what he thought. We didn't hold anything back and the man he is we had a cup of coffee and shook hands. We went forward from there and that's how it should be.
"He's not always started and as you get older and you're travelling away and you're not starting it's so tough. It's hard.
"When you're together for seven weeks at a tournament – as we were at the Euros – it's not the ones who are starting you have to concentrate on it's the ones who are not.
"That affects the whole atmosphere, the boys who are not starting because they can get down and depressed. He's a vocal character who wants to play but his attitude washed off on everybody because he was so positive.
"He was important in France because he is such a loud voice and such a big character. He was brilliant for us, he did not play in all the games but I'll miss not having him around because of his personality. But I respect his decision."