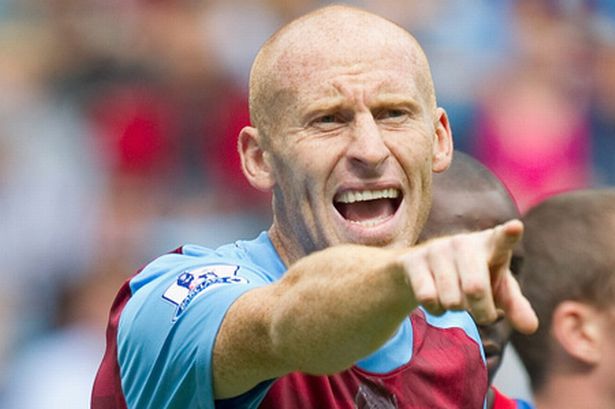 James Collins has been around the Hammers block he's seen it all and nothing can surprise him now.
The uncomplaining loyalist admits that he was disappointed and believing he should have been in the team during the seven weeks after the Palace win.
He declares: "It was disappointing but that's football, I kept my head down and got a chance. I was disappointed Saturday but I'm ready to go again."
Virtually all the pundits have written off our chances of getting a result tonight but the vastly experienced central defender doesn't see football in such straightforward terms.
And he believes that for it to happen the Hammers have to defend better "as a team" adding: "We've gone there before and got results. We certainly need to defend better as a team, in any game, but especially there."
And he adds: "So, while it's all attacking football and the flair players going forward nowadays, at the end of the day, for 20 years after I've gone, you'll still need one goal to win the game with a clean sheet.
"Everyone is for attacking play but I'm a centre half and I want to keep clean sheet."
"We have to be more solid as a group without the ball. When we have got the ball we're looking good and creating chances.
At the minute without the ball we aren't really defending as a team which means we are conceding silly goals. Obviously set-plays are an issue at the minute, too, which we are working on.
"It's going to be tough but we have to go there with confidence that we can get a result and perform. It's vital that we do that, as everyone is a bit down at the minute, but going to somewhere like the Emirates and getting a win or even a draw would be a lift for everyone."