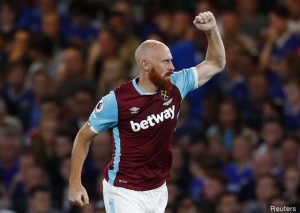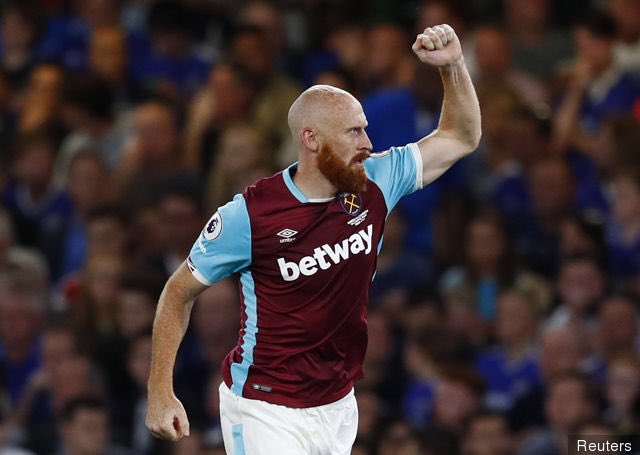 The Ginger Pele arrived in the dressing room and as a totally and utterly committed Hammer put everybody's feelings  into proper perspective.
Calm and balanced as ever he said: " To concede a late goal is always disappointing. I thought we were reasonably comfortable after we scored the second goal, and it feels more like a loss after that late goal. But a point's a point.
"To score two away from goals, it should be enough. We didn't defend either goal as well as we should have done. We're just disappointed that we haven't come away with three points.
"We need to have a good week's training and put it behind us and take the point. Away from home anywhere we can say is a good point."
"We're on 37 points now. I've just said, we're looking up. We know we have the squad and the team to move up the league and finish as high as we can. We're going to have to put today behind us.
"I don't think we've ever been in real danger of ever looking like we're getting relegated so we'll look forward rather than back.
"I've probably made more mistakes than anyone in the dressing room over my career, so when we make them, we have to put them out of mind and move on."