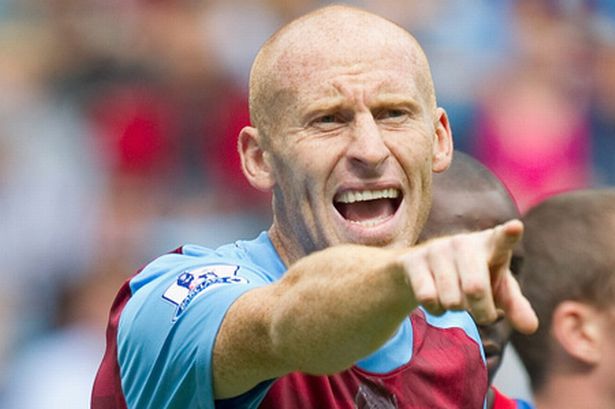 James Collins has paid a massive tribute to his former team-mate Angelo Ogbonna.
And there can be little doubt that the Italian central defender – along with Declan and Tomas in midfield has been one of the three outstanding players at the club so far this season and indeed during the last part of the 19/20 season.
Like Fabian Balbuena before him, Oggy found himself out of favour for a lengthy period at one stage of his Hammers career but has battled his way back in and is now probably recognised as one of the best central defenders in the Premier League.
He has been a regular seven or eight-man during the latest games and with the aforementioned Balbuena has now been at the heart of two clean sheets against Fulham and Sheffield United.
Ginge is full of praise for the man who will tomorrow be important in a match which should we win will have us all dreaming a few impossible dreams perhaps!
Commenting at https://www.whufc.com/news/articles/2020/november/28-november/inside-irons-james-collins-double-signings-champagne-old he said: "We look at lot more organised at the back. We don't look like conceding too many goals.
I think Angelo Ogbonna has been phenomenal, and all the boys know their jobs and, knowing the manager, if they don't do it then they won't play.
"I think Angelo has been superb. He seems to have taken on the role of main man; he's the main centre-back there and I think he's performing consistently well.
He's always been a good centre-half but he's one of the best in the league at the minute. I think we've been excellent. I think David Moyes deserves massive credit.