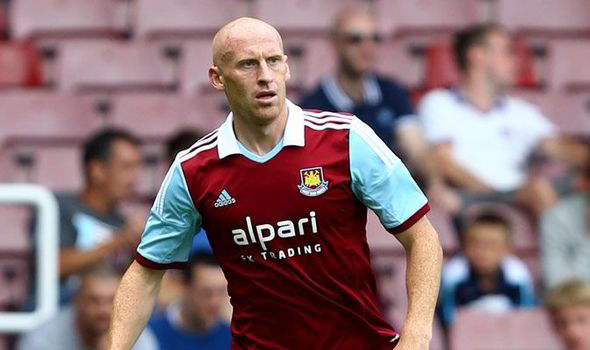 James Collins is ready to recapture the moment of his career that got away – by winning the FA Cup.
Unsurprisingly, man  of the moment Ginge can't get 2006 out of his mind declaring to the official website: "It is still one of the biggest disappointments of my career not winning the FA Cup that season."
Although he was an unused sub, JC said: "Being in Cardiff for the Final was massive for my family and a special day but gutted overall to have lost it. We did so well during the game and to lose on penalties was disastrous. It is still something I think about every time I play in the Cup.
"I remember sitting on the bench next to Matthew Etherington who came off and saying 'we have won the FA Cup – it is unbelievable'. Fate took it's course and of course we lost it in the end."
Collins feels the team can put things right this season which would be the perfect time in our last season at the 'old lady.'
Collins added: "Any opportunity to win the FA Cup is massive, but to do it in our final ever season at the Boleyn Ground would be incredible. It would be a great journey for both the players and the fans.
"I think this is one of our best chances to win it and this is certainly the strongest squad we have had for a long time.
"Wolves will be wanting to do well against a Premier League side but we are in a rich vein of form at the moment and are playing well and can hopefully get another good result on Saturday."