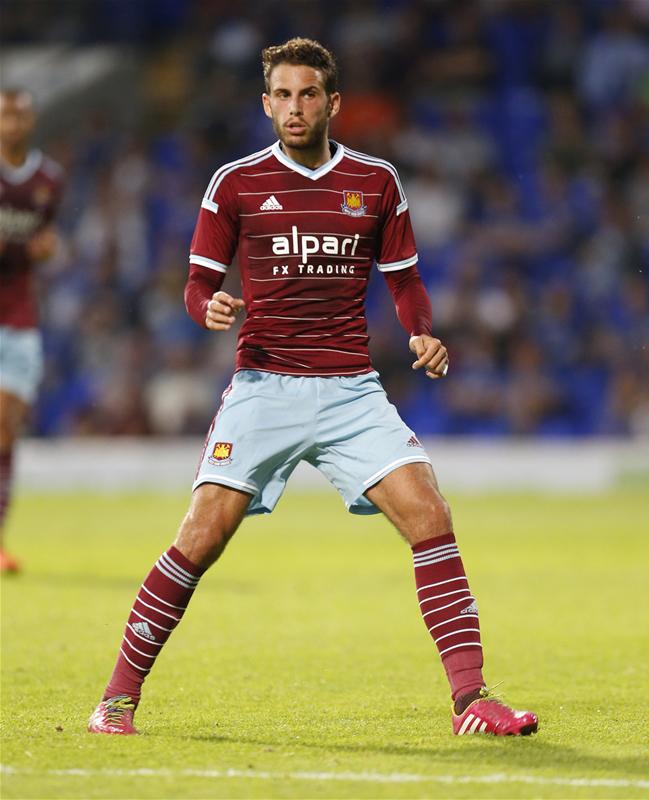 Well done Diego Poyet!
A young man who spent last season in the shadows felt the fiercest spotlight of his fledgling Hammers career all around him as he stepped up for the final spot kick of a truly difficult night but calmly put the lights out on Birkirkara.
It had taken far too long. It should have been sorted much earlier but a sideways and backwards passing Irons team, giving too much respect to the Maltese, decided to play it safe and made us all suffer painfully.
James Tomkins' sending off was a refereeing disaster – a joke. But let's be fair, the team stayed the course and eventually made it through.
However, some of them – notably Kevin Nolan and Matt Jarvis – may have had their last chance to impress Slav who knows very little about any of them in reality. He found out a lot tonight.
The ageing captain and the lack lustre winger will surely not be a part of his Premier League thinking.
One hundred and twenty minutes on a sweltering night may or may not be what the players needed but that's what they and we got and at times it was as painful as pulling our own teeth out.
In the end it was all worth it because our penalty takers all stepped up to the mark – notably the one who had to clinch things with the final kick of the match – young Poyet.
Yes, he looked incredibly tense but he passed the ball into the bottom corner to ensure that we will be meeting Armenian outfit Astra in the next round.
By then we will have  Dimitri Payet and Angelo Ogbonna available and with the team getting fitter by the day and hopefully understanding the Bilic philosophy a little better, there will be an improvement.
It was clear tonight that much of the Sam Allardyce thinking remains with mindless clearances from the back.
That will change and the fact is the manner of the performance doesn't truly matter at this stage. These are very very early days and we are through.
Tonight for me though was the night Diego Poyet grew up. I like the lad a lot and he could force his way into the manager's thinking big time after giving himself a confidence shot you can't buy with that match deciding penalty.
COYI