By Hughie Southon
Tomas Soucek has been at the centre of what we at ClaretandHugh considers entirely the wrong headlines for several weeks.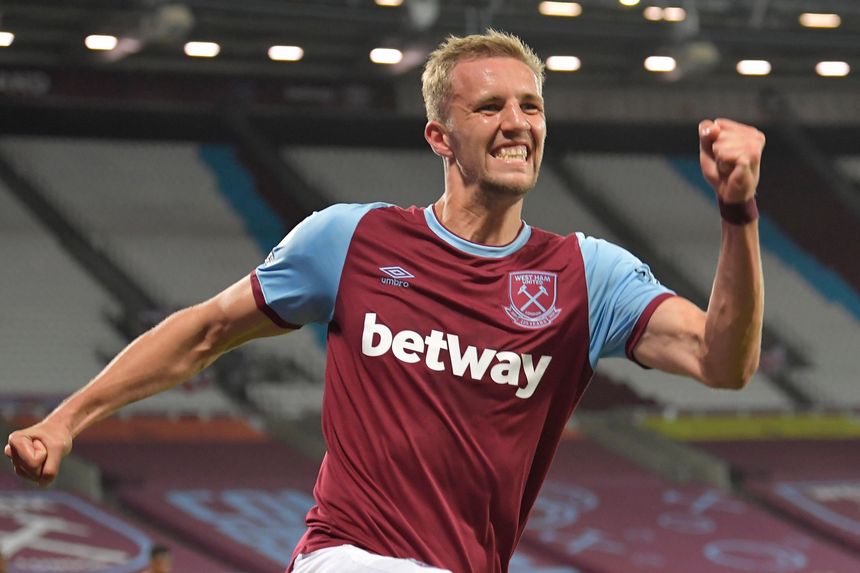 And tonight we put it on the record that we are utterly disgusted that he may be allowed to leave the club.
The Sun today followed up on what we reported back in February, that the manager will not offer him an improved deal. For me that's as near unforgiveable as it gets!
The news originally came from one of CandH's most trusted sources and when told I was horrified and remain so because I believe he is one of the most gifted and hard working players we have seen at the club – notably of course in his Hammer of the Year season.
He looked tired and out of position last season through no fault of his own – he was over played and used basically to sit in front of the back four which ensured that his goal scoring output was reduced from the double figures he had supplied in the Czech and Premier Leagues.
Had our midfield signings – Kral and Vlasic – been better, and Vlasic cost £7 million more than Tomas, he may have got a rest. It didn't happen and now he may be punished as a result.
Our understanding  is – and despite breaking this sad story I hope it is 100 per cent wrong – that if the club is offered anything from £25 million upwards the man will be gone and should Declan leave next summer God knows where that will leave us.
This was a West Ham United story I never wanted to write because I truly have as much admiration for Tomas as any player I have seen in claret and blue. He is utterly tireless and as good as anyone on the squad and several before it when at his best.
He should get a rise and get it now – anything other,  for me anyway,  is a disgrace!
One other thing!
ClaretandHugh was set up as a Hammers daily newspaper nearly 10 years ago and be the news  good or bad we will always bring it to you.
We hate this story as much as thousands of fans but we HAVE to write what we hear from our sources – anything else is cheating ourselves and you.
And that is something we will NEVER do.