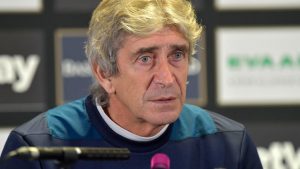 Everyone likes to think that know better than the manager when it comes to team selection and who should play.
For the second week, we are running a poll which allows supporters to select their preferred starting eleven.
We will then calculate and publish the mean average of the supporters starting eleven based on Pellegrini's favored 4-2-3-1 formation.
Using the link below select a matchday squad of  eleven players to start against Manchester United this Sunday selecting one goalkeeper, one right back, one left-back, two centre backs, two defensive midfielders, three midfielders and one striker
After selecting your starting XI  please leave all other players blank and submit your entry.