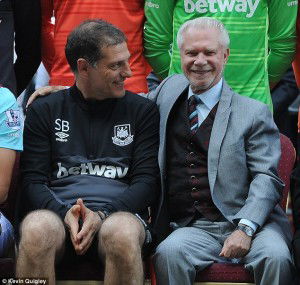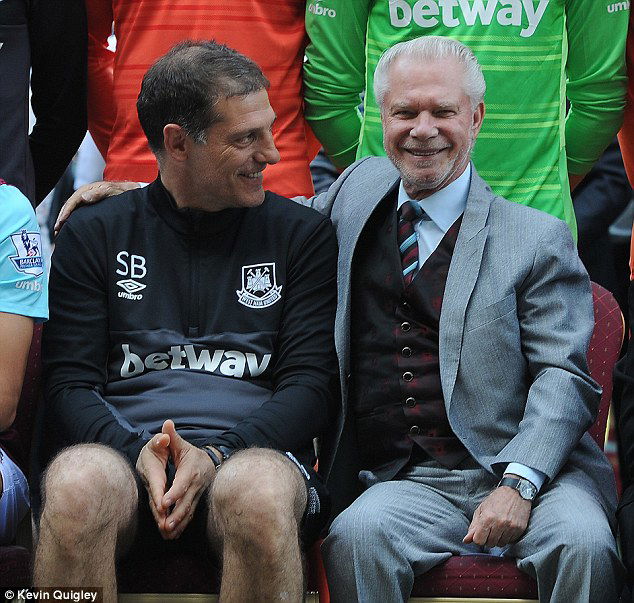 David Gold has declared publicly what ClaretandHugh has been telling it's followers for several weeks this summer – ignore speculation on any West Ham signing apart from front men!
The media has been full of rumours that any number of midfielders will be on their way to the club – including bookies' favourite Jack Wilshere.
But Gold made the position crystal clear on TalkSPORT saying: "We are interested in all good players but we have to face the facts here – we have got good midfielders.
"We have got a good defence, we have got good midfielders, we have got good wingers. We need strikers and that is the key to everything for this season so we are focused first and foremost on bringing in two strikers."
We have regularly confirmed that Olivier Giroud and Theo Walcott are also on out wanted list and Gold admiitted they were precisely the type of players Slaven Bilic wants to bring in.
He said: "It's clear to most fans that we are desperate for centre-forwards. Andy Carroll is injury-prone as we know, we have had an injury problem with [Diafra] Sakho and we have just got to bring in centre-forwards. We have got to find the money.
"Without strikers, you struggle in the Premier League. You struggle in any division because strikers are your key players.
"You have to spend your money wisely but it must be on strikers, particularly strikers that have had experience with Premier League football – the very best we can afford.
"We were actually flirting for some time with relegation because we couldn't score goals. That is why we have got to bring in players with Premier League experience and that is what we are working on now."