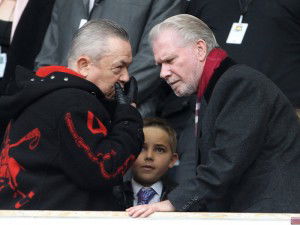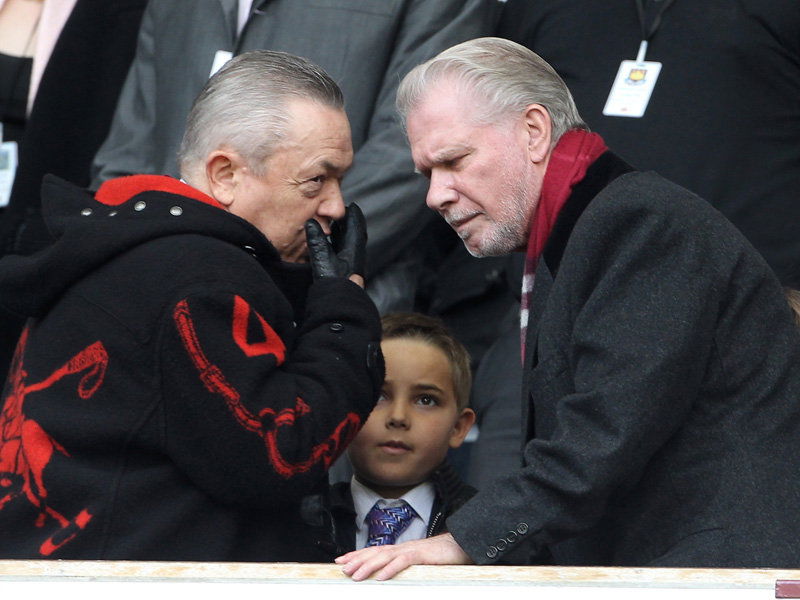 David Gold was forced to defend himself by declaring "David Sullivan and myself care passionately about the club and have not received a penny in our 6 years tenure" after one Hammers fan tweeted him saying "the board didn't care about the club or fans – only the money."
David Gold and David Sullivan do not receive a salary or claim expenses from the club since joining in 2010.
The highest paid director thought to be a Lady in the House of Lords has received £2.95m in salary and bonuses in the first four years as an employee of West Ham. £1m of that is believed to be a bonus for winning the Olympic Stadium bid which is paid over 5 years. She is thought to earn a basic salary £636,000 so the total amount is over £3.5m when the last financial year is included although financial accounts have yet to be released in January.
Gold and Sullivan have personally lent the club over £49.2m in share holder loans over those years and that is lightly to increase this year with claims they have gone £17m in the red to fund the summer transfer spree.
They do claim interest on those share holder loans which amounted to £2.88m in the last published accounts for 2014, but this is accrued in the accounts and as David claims they haven't received a penny of it. Previously they have claimed they were advised to charge interest for tax reasons and it may never be paid.
In 2013 David Sullivan also acted as a bank to the club loan a further £3.8m as part of a deal to refinance bank debt. This loan needs to be repaid by 31st December 2016. He is thought to receive interest repayments on this loan but it is fair to say this would have been paid to bank and Sullivan only stepped in when no only bank could not be found to fill a 15% short fall.
Sullivan and Gold also own interests in a telecoms company called Telecom2 Limited which provides £46,757 worth of services to the club. Whether they indirectly benefit from that arrangement through their shareholding is unknown.