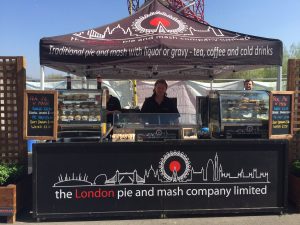 West Ham Co-Owner David Gold has defended the club on what is perceived to be broken promises over local traders coming to the Stratford with the club.
A West Ham supporter called Mark  messaged David Gold on social media
"They promised Nathan's & other traders they would take them with us when they wanted everyone to agree to the move. Then dumped them"
Gold replied "Mark this is not true. dg"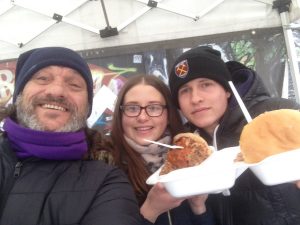 As recently announced the Ribman of West Ham who used to sell his famous rib rolls from outside the Boleyn pub will open his stall outside the London Stadium at Champions Place from the Liverpool home game. He hopes to sell 1,000 rolls per game to help fund the extra rent which he will pay to stadium caterers Delaware North but it is understood that the club helped him get the stall for a discounted rate.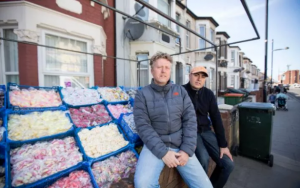 Nathans Pie and Mash was also reportedly offered a stall outside the stadium but declined the offer explaining they were a local family business. Instead, Karren Brady invited the London Pie and Mash company to sell their products outside the London Stadium with a single Pie and Mash costing £6.50 and that stall has been open since for a number of home games now.
The club also helped facilitate meetings with the Hammers Social club and Newham council to look at potential premises in Stratford to move into but their committee is currently split and undecided whether to move or not.
The club says they welcome any of the former Boleyn ground traders applying for a stall outside the London Stadium although they acknowledge they must meet strict food hygiene requirements and pay increased rent to Delaware North at a fair commercial rate.
In the past, Green Street traders paid a few quid to house owners to use their front gardens on match days. In reality, the days of the Green Street West Ham sweet man 'two for a pound, anywhere you like' are long gone. Whether they could ever make their business model work at the London Stadium is debatable but there is already a 'Pick and Mix' sweet stall outside the stadium by Kingdom of Sweets.