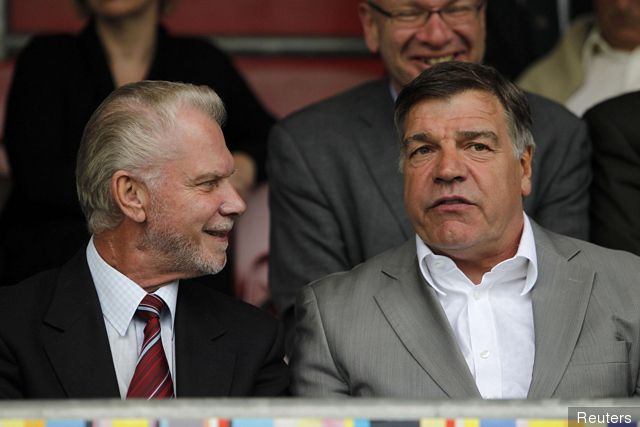 West Ham joint-chairman David Gold has taken to social media after fourth-place Chelsea dropped points this afternoon.
The West London loss masterminded by former West Ham manager Sam Allardyce now in charge of West Brom means that the Hammers can leapfrog Chelsea to a Champions League place on Monday if they beat Wolves.
Speaking to his 193,000 followers on Twitter Gold said  "Chelsea 2 West Brom. 5 Chelsea did have a player sent off but still hard to believe and leaves the door open for West Ham. dg"
The 84-year-old joint chairman came in for lots of abuse after the post but to be honest, he gets abuse from trolls on the Internet no matter what he writes.
Gold has learned to be thick-skinned on social media and not take the comments personally refusing to be driven off from Twitter by the minority who abuse him.
The second-largest West Ham shareholder pumped in another £10.5m of his personal wealth last August as part of a shares rights issue buying shares he already owned.