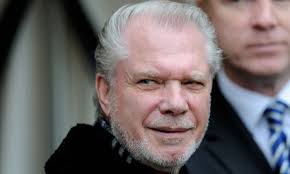 Joint Chairman David Gold has been asked by one West Ham fan "Is Carl Jenkinson available to play v Arsenal or does loan forbid it?"
Gold answered "He will not play against Arsenal. This year. dg"
Many have read into that statement that the board plans for him to be available to play against former team next year.
Claret and Hugh revealed yesterday that sources inside the club  have made it clear that Guy Demel can leave and a £6 million deal seems well on the cards for Jenkinson.
The Arsenal loanee's latest pronouncement on the teams position on the club's official website remains relentlessly upbeat despite the disappointing run of results.
"It's time to regroup and we've still got a very important run-in until the end of the season. A European place is what we've targeted up all season and that's still the case. I think that's realistic.Our luck will change and things will start going for us, hopefully. And when they do, we'll get some points on the board." said Jenkinson