David Gold has backed a golden handshake for outgoing Premier League chief Richard Scudamore.
Premier League clubs have each been asked to fork out £250,000, so they can hand Scudamore a £5 million payout.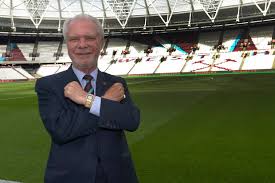 The idea originated with Chelsea chairman Bruce Buck, and it seems as though the majority of clubs will go along with the request.
It has been speculated on Twitter that Huddersfield, Wolves, Leicester, Burnley and Crystal Palace all declined to participate.
But Gold is happy to give his share.
Speaking to BBC journalist Dan Roan, Gold said the payment was right.
"It's all very appropriate," he said. "We're all very pleased, the clubs will support the action."
Gold also claimed that critics of the payment were "looking for trouble".