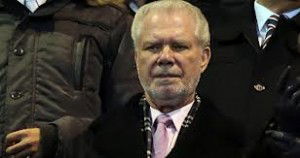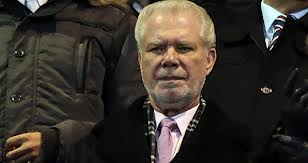 David Gold has explained the error which saw him favourt a tweet calling for Sam Allardyce's removal as West Ham manager.
The West Ham co chairman had favoured a tweet from a fan which asked: "Is this the day Sam Allardyce will be sacked?"
But this morning Gold has declared to ClaretandHugh exclusively  that he will post the following tweet: " In light of the reporting this morning I'm going to put a tweet out to clarify what happened on twitter.

After a 33 hour flight from New Zealand, I was in my car scanning through hundreds of tweets and it seems I accidently favourited one.(1/3)

It has made some of the papers today so I should clarify that I did not and would never deliberately or… (2/3)

..intentionally endorse a tweet that questions our manager's position. Lesson: don't use twitter when you're jet lagged! (3/3) dg"
The tweet caused a storm on Twitter and was reported as having left manager Sam Allardyce stunned."
But Gold told ClaretandHugh: "It was a mistake plain and simple. I feel Twitter is a magnificent way to keep, in touch with the fans – better than newspapers, radio and everything else – so I will continue to use it.
"I have made mistakes in the past in twitter but it's important for me to get the fans views and respond when I can."