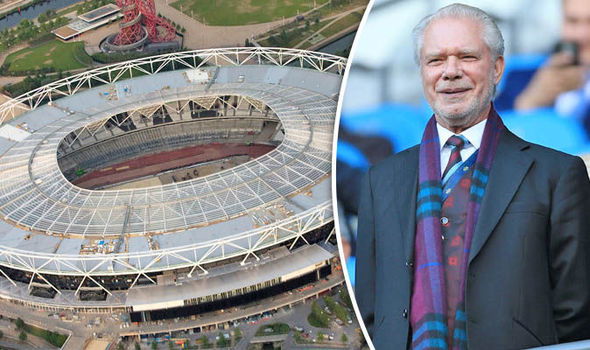 David Gold is continuing to fence off regular criticism of the club's move to the London Stadium after events during the Watford gamecreated a media circus.
Amid a tirade of obectionable tweets, allegations that Karen Brady was spat upon and calls for the board's resignation, the 80 year old co chairman continues to keep his cool.
And in a new tweet this morning he tells his critics: "What we have achieved in the last 3 years is truly amazing and every West Ham Fan should be proud. I am. dg
It was prompted by a follower ho said: " 3 yrs ago we knew we had the OS, time to put in place state of the art planning – NOT. Even the retractable seats are on bricks!
Gold had earlier made his sceptcism of the issues surrounding the stadium very clear in a tweet when he said: "50 years ago we put a man on the moon.
So I don't think it's beyond the wit of man/woman to solve the problems at the new London stadium. dg"