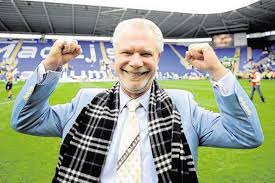 David Gold believes he, David Sullivan and the fans deserve every bit of enjoyment that's coming their way this season.
He is enjoying the moment and reckons the fact it's been a while coming only adds to the deep pleasure everybody is getting.
He said: "I have seen and received a lot of abuse  on Twitter in previous season – there have been  fans screaming the odds about everything.
"But it's all very calm this year. Of course there will always be a few here and there moaning but by and large West Ham is at peace this season and it feels great.
"It makes a pleasant change to go on there and find the abuse levels have dropped significantly.
"The fans have had a lot to put up with down the years and as one of them I have felt the pain.
"But we are all enjoying what's going on and the talk is not about injuries, sackings or whatever but  a really good Premier League finish and European football.
"We are in good shape for the match at Burnley and there's a terrific confidence running through the club. It's a great time to be an Iron."