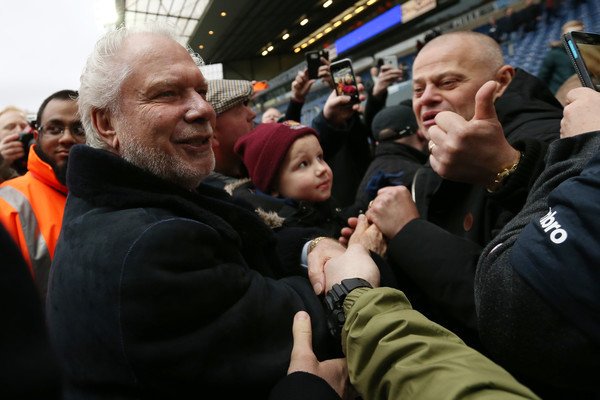 David Gold believes the Irons fans have won the right to be optmistic when they travel to Chelsea tomorrow – or anywhere else this season.
Declaring the summer transfer activity as "incredible" he claims the club has had "a near perfect window" and explains that missing out on a top striker was because there are ony about 10 forwards who can do that and all the top Clubs are chasing them.
But he said: "We can still be very excited over the signings we have made and our fans should not forget that we have made a Club record signing and the arrival of Andre Ayew is a major coup for the football club.
"Slaven has shown that he wants players who can show versatility and Andre fits that bill. He can operate anywhere along the frontline and when you get injuries, you want players who can be that versatile.
Andre certainly gives Slaven options and he is a game changer. It is a big factor that he has Premier League experience as some of the top players take time to adapt and settle in. We know that he can play straight away.
It is also valuable that he has played with Dimitri Payet and they had a great relationship together at Marseille. They know each other very well and we are hoping they can have another great partnership at West Ham.
We also secured the £6.2million signing of Arthur Masuaku from Olympiacos and that would have been a Club record ten-years ago, so we are very excited over his signing as well.
Spaking to the official site he added: "He is a talented player and will be a major addition to the squad. The strength is key to our squad.
We have also brought in Jonathan Calleri on a season-long loan who is one of the best young prospects in South America and we are all excited to see him in action.
All attentions now turn to the opening game against Chelsea on Monday night. We have won the right to be optimistic ahead of these big games and I am confident that wherever we go, we are capable of getting a good result."