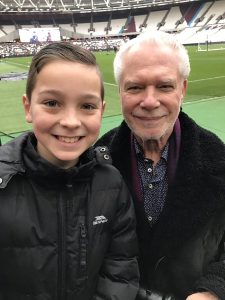 West Ham Chairman David Gold has been among thousands of fans who turned out for the family fun day at the London Stadium today. he was happy to pose for photographs and sign autographs.
Although the players haven't be signing autographs in person because of safety fears for such a large crowd we have been told that 7,000 pre-signed autographs on cards have been given out at the turnstiles so not to disappoint supporters. Club staff also gave out up to one hundred signed footballs to the 8,500 strong crowd who attended.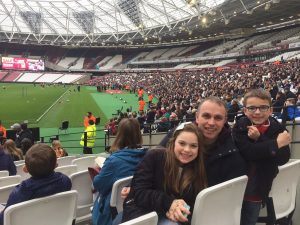 The  training session started at 12 noon before a cross bar challenge at 1.15pm which was followed by a massive team photo at 1.30pm. The players have since moved on to a drinks reception for Club London members while Junior Season Ticket Holder hold a press conference at 2.45pm. There will be a Junior Hammers party at 3.10pm for 300 lucky kids before the players and staff depart around 4.30pm to go to the airport for their five day trip to Dubai.