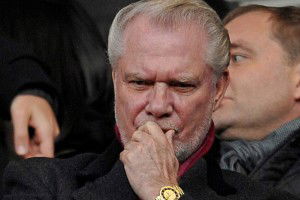 David Gold has just one regret at selling Dimitri Payet – the FEE!
The Hammers co chairman opened up on his feelings during an interview with Sky Sports and got straight to the point.
He said: "My only regret I suppose is that he was sold for £25m and I think he was worth more. I think in an open market he would have fetched £30-35m. I think the fans feel a bit cheated and that they didn't get full value.
"He insisted on only going to Marseille. It was one club bidding, so that depressed the price. It was £25m instead of maybe £35m.
"I don't think he handled it very well. Does anybody? I suppose the answer is we are disappointed but we have to move on. There is life after Dimitri Payet."
Gold admitted the club would prefer to shop locally saying: "David Sullivan, me, Slaven, we prefer English players or players who have experience of the Premier League," he said.
"That's why we have just recently moved for two players [Jose Fonte and Robert Snodgrass] with tremendous pedigree."