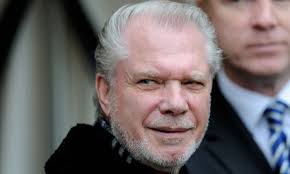 David Gold has told a host of Hammers first team squad members they will have to show patience and fight for their places.
Gold admits that it's tough for 'big ' players to sit it out for as long as it takes as the team goes from strength to strength declaring: "Things can change at a stroke."
He added: "Right now the team is doing so well but we know that you can suddenly get hit by two or three injuries and then everything changes – same with suspensions of course.
"When those moments come it's incredibly important that the players who have been waiting for their chance take absolute and full advantage.
"That is very likely to happen because all professionals respond to pressure for places. It couldn't be more different to last season could it?"