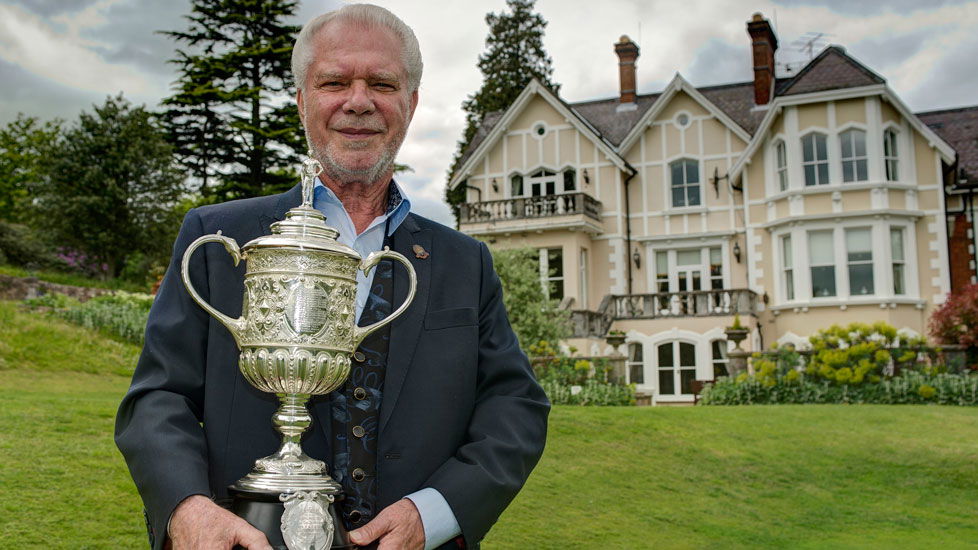 The oldest surviving FA Cup owned by West Ham Joint Chairman David Gold was sold tosay at auction at Bonhams for £760,000
Auctioneers Bonhams offered the unique piece of English football history – the oldest surviving FA Cup presented to winning teams between 1896 and 1910, including Manchester United, Manchester City, Everton, Newcastle United and Tottenham Hotspur. The cup leads a special Sporting Trophies Sale at Bonhams New Bond Street saleroom. It had an estimate of £700,000 – 900,000.
The trophy was in use from 1896 until 1910 when, realising that no patent had been taken out on the design, the Football Association withdrew it and commissioned a new cup – a forerunner of the one in use today.
The FA presented the withdrawn cup to their President, Lord Kinnaird, in recognition of his 21 years of service. (Lord Kinnaird was also a formidable football player, appearing in a record nine FA Cup Finals). The trophy remained in the Kinnaird family until 2005. Until recently, the privately-owned cup has been on loan to the National Football Museum in Manchester, where it has formed part of the display.
It was bought at auction for £478,000 in 2005 by David Gold, then chairman of Birmingham City and presented for permanent display at the National Football Museum, now based in Manchester.  It was once valued on an episode of BBC Antiques Roadshow at £1m
Gold put in a stiplulation that the Cup must stay in the UK and after fifteen years of ownership wanted to pass it on for others to enjoy.