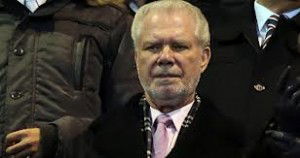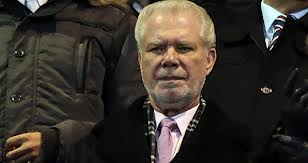 David Gold is clearly adopting a different approach to life on Twitter after taking his fair share of abuse down the years.
The co chairman has firmly taken a follower to task after he declared himself"disappointed by the spin and lies over the move" (to the Olympic Stadium).
The fan had  opened his tweet by declaring: "Thanks for selling our home without giving the fans a say in the matter."
Gold has been attacked at various times over the move from the Boleyn but was in no mood to soft pedal on the matter any further.
Instead he said: "Pull your self together man, you are a West Ham supporter, start behaving like one. Be proud and loud. dg."