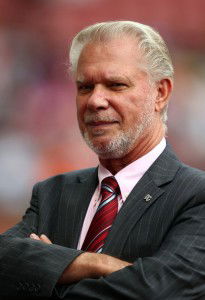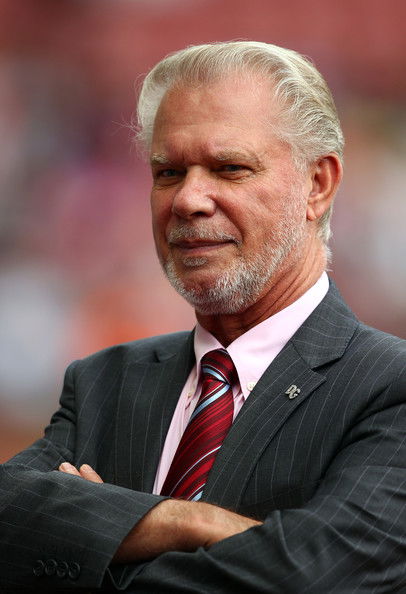 West Ham Co Chairman David has claimed there is no money to be from the Europa league until you reach the quarter finals.
Speaking via his twitter account Gold said "There is no money to be made from the Europa Cup unless you reach the 1/4 finals. PS. making money is not a sin. dg"
Interestingly UEFA has recently announced it will increase the financial rewards from playing in the Europa League by announcing prize money for the tournament will increase by 65 percent.
At the moment, clubs in the Champions League earn an average of 4 1/2 times as much as those playing in the Europa League, but in the future UEFA will fix the ratio at 3.3:1. Solidarity payments to those clubs who fail to qualify for the group stages will also rise significantly.
This is the current prize fund in Euros for the Europa league this season but this is set to increase by 65% this coming season that West Ham are likely to qualify for.
UEFA Europa League Prize Money Distribution 2014/2015

| | | |
| --- | --- | --- |
| #NO | Stages | Earnings |
| 1 | First Qualifying round | €120,000 |
| 2 | Second Qualifying round | €130,000 |
| 3 | Third Qualifying round | €140,000 |
| 4 | Play-off round elimination | €150,000 |
| 5 | Base fee for group stage | €1,300,000 |
| 6 | Group match victory | €200,000 |
| 7 | Group match draw | €100,000 |
| 8 | Group winners | €400,000 |
| 9 | Group runners-up | €200,000 |
| 10 | Round of 32 | €200,000 |
| 11 | Round of 16 | €350,000 |
| 12 | Quarter-finals | €450,000 |
| 13 | Semi-finals | €1,000,000 |
| 14 | Losing finalist | €2,500,000 |
| 15 | Winners | €5,000,000 |