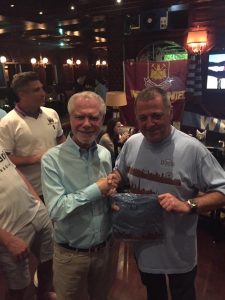 David Gold is the latest major club figure to pay tribute to Manu Lanzini.
The midfield ace has come on by leaps and bounds since the departure of a certain Frenchman and Gold has been quick to praise his performances.
Having watched the game against Watford with a group of Dubai Hammers he said: "I  want to pay special tribute to Manuel Lanzini who was fantastic once again on Saturday.
He got the man of the match award ahead of Antonio which shows you the performance he put in and there is no doubt he has matured in the absence of Dimitri Payet.
He is still a young man, but he is clearly enjoying his football and has that freedom to express himself. Slaven has faith in him.
Pedro Obiang was also outstanding once again. He is the unsung hero and his stats are amazing. He goes about his business in a very efficient way and I have constantly said he is a very good player. He is getting better with every game that he plays.
We now prepare for another big game on Monday night. They are running away at the top of the league and we want to beat the league leaders.
It is very important for the pride of our football club that we come away with a good result. We are looking a decent side now and we can win these games.
I am gaining confidence from the way we are playing. There is great camaraderie in the squad and it would be great for us to have a good end to the season."