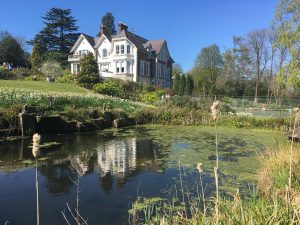 West Ham co chairman David Gold has postponed the open day at his home over the Easter weekend.
The Hammers co owner has been holding the even over the last 12 years with four charities the beneficiaries.
But he revealed this afternoon that it  would be impossible to go ahead with the even in the present circumstances and that sadly the organisers had to make the decision to postpone.
He added however, that one the current health scare situation became clearer and there was the ability to reschedule he would be doing so.
The event would attract around 500 and with the government looking for much more self isolation and social distancing it would have been impossible to allow the event to go ahead.
Gold told us: "It's the right thing to do but we want the charities to benefit and will put it on as soon as it becomes possible again."