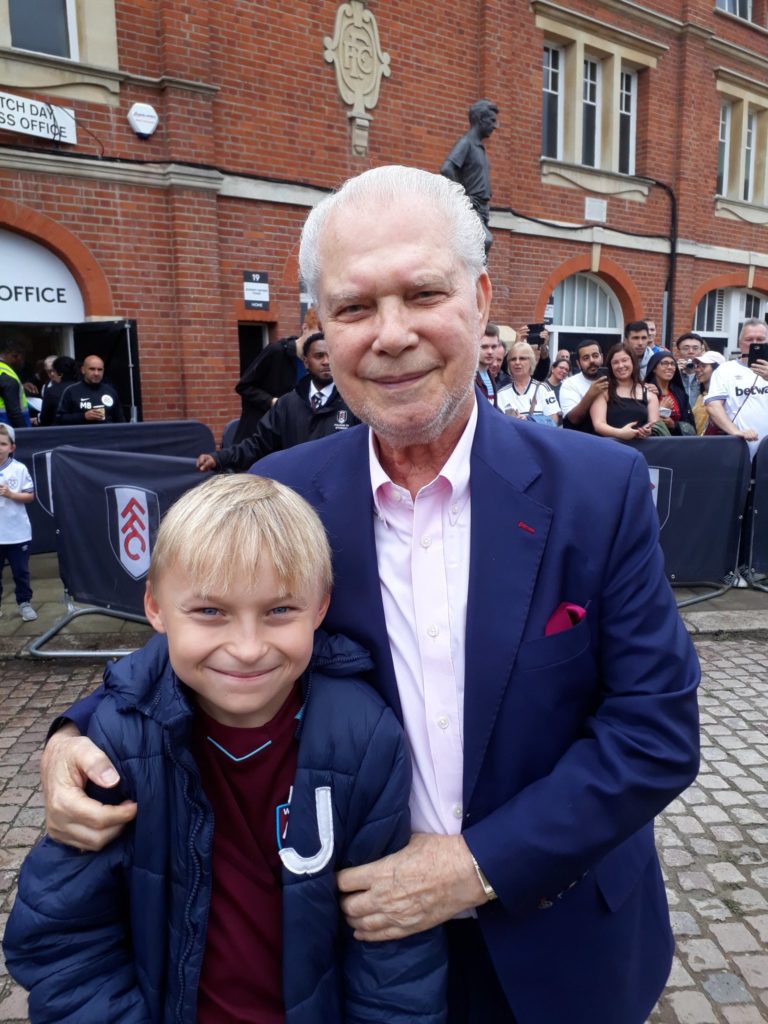 Daily Telegraph journo Jason Burt has dared to go where where angels have feared to tread in the past this morning in raising a defence of Hammers owners David Gold and David Sullivan.
That's not gonna stop the anti brigade presumably continuing to give it large of course but at least there's some balance being presented into a campaign that has been rowdy and unpleasant over the last three or four years.
In opening his defence of the pair Burt declares: "Historic tweets are usually dredged up to cause embarrassment. But there is one from David Gold that, well, might just be pure gold for a far more positive reaction by the end of this season.
"There's absolutely no reason why we can't be playing in the Champions League in the next five years," the West Ham United co-chairman declared… in September 2016 when they moved into the London Stadium.
The mention of such lofty ambitions which notably excludes the word promise has been used a stick to beat the 84 year old over and over again ever since.
On one occasion a totally disgusting Twitter response came in the shape of telling him to start believing in euthanasia. It gets no worse than that!
Burt continues in his piece: "This time last year West Ham were fretting about 'points per game', curtailment and whether they had enough to stave off relegation. It was more about the Championship than the Champions League.
They finished in 16th place on 39 points and came out of a transfer window in which the fans – and players, with captain Mark Noble tweeting – were furious about the sale of Grady Diangana. For the fans that was compounded when hopes of a big signing in central defence was followed by the arrival of Craig Dawson on loan from relegated Watford.
As ever the anger was directed at the board or, more specifically, Gold, co-chairman David Sullivan and vice-chair Karren Brady who had sold off Upton Park and taken West Ham to the soulless Olympic Stadium with the promise of something better only to end up like this.
He adds: "We said goodbye to our history for nothing," as one fan wrote..
He adds that the return of David Moyes was key to everything that has happened since and admits that the owners will readily admit they got lucky in the manager's return.
He says: "Moyes has put standards in place. Little things like taking the players and their wives out for meals during the gap between lockdowns but at the same time being very clear on discipline and imposing hefty fines on those who are late for training. West Ham are no soft touch under Moyes who has also organised them superbly on the pitch to maximise what he has got.
He argues that the Irons owners are now living with some reflected glory and adds: "After all nobody expected that tweet of David Gold's to come back and haunt him."
You can read the full piece at https://www.telegraph.co.uk/football/2021/04/12/west-ham-owners-will-deserve-credit-fanciful-champions-league/