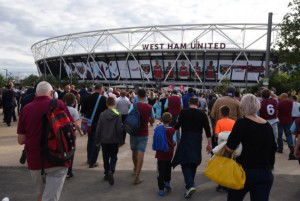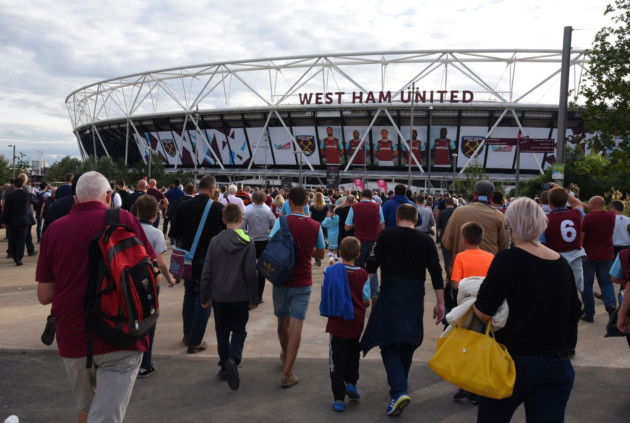 As more and more home games are played in the London Stadium the issues become less and less meaning the stadium begins to feel more like home. The  earlier troubles with segregation and fighting seem a distance memory and we now seem to have turned a corner with the quality of stewarding.
The club have launched a wide range of initiatives as part of the Board's ongoing commitment to improve the match day experience at the London Stadium.
The have now employed thirty match day Supporter Liaison Officer's (SLO's) who are now working at London Stadium. They are still interviewing and plan to have fifty in place by the end of the season. The SLO's have been incredibly well received by supporters and they include some former Boleyn stewards who saw it as a crucial role working directly for the Club.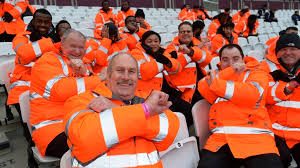 Former Boleyn Ground stewards have been encouraged to work at London Stadium by the Club on two separate occasions – before the move to London Stadium when circa 300 moved initially. Karren Brady has more recently written again to these stewards.
Some former Boleyn ground stewards were approaching retirement age so have decided not to continue working but ClaretandHugh have been told there is a good response to the latest letter which among other things includes an offer to help fund their training for the NVQ requirement.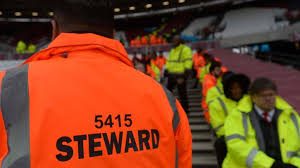 The application process from the latest club letter is still ongoing with communications being processed but so far an additional ten former stewards say they want to re-join the London Stadium steward team. The Club say they recognize that former Boleyn grounds stewards bring invaluable experience and as a result they are now routinely placed in areas where empathy with football fans is an advantage. In other areas around 75 per cent of stewards are typically deployed in the same areas in order to build a rapport with fans and they are keen to build on this for the remaining home fixtures.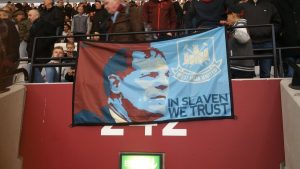 Another area that has improved in the queues on entry because of searching. To assist with the statutory search requirement at London Stadium an additional 50 wands have also been purchased and are now in use to speed up the process added to the change that children are no longer routinely searched.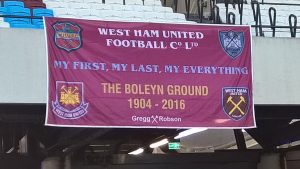 The new flag initiative is building momentum and every flag submitted so far has been approved. At the time of writing the club have ten large flags stored at the club ready to be displayed with many more expressions of interest which they expect to see adorning London Stadium once that have been designed and printed.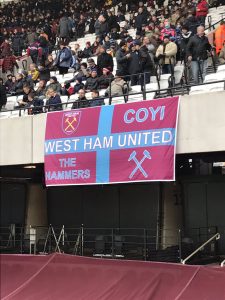 The club have also encouraged supporters to bring their own flags of up to 2x2m to London Stadium to all home games.
On the catering front – London Stadium caterers Delaware North visited the Ribman on Saturday it is hopeful his food will soon be available for supporters in the near future. West Ham has helped facilitate this process and say they are happy to work with any other concessions interested in joining us at London Stadium. Delaware North are also working with a number of pie and mash suppliers to find a suitable operator who can deliver the authenticity and quality that our supporters have said they want.
Shelving for the stadium concourse has already been approved by Karren Brady and following quotes is now being tested at London Stadium and should be installed subject to the usual building approval process by the Stadium owners and operators.