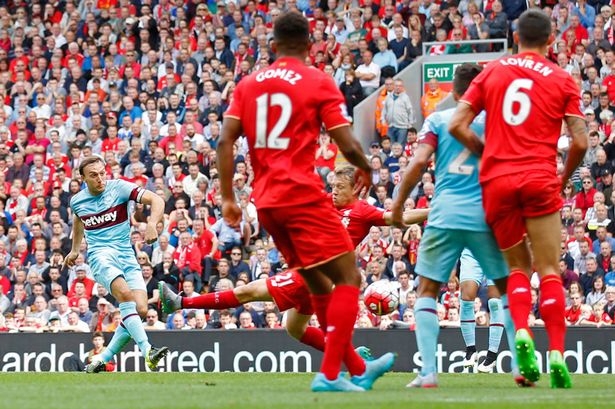 So here we are on the last night of the year – the time when we look backwards and forwards with the minimum of trouble and  ask ourselves as the Hammers turn into the second part of the season: "How has it been for me."
I won't gild the lily. It started brilliantly when the former manager was told his time was up and the candidate I wanted in front of all the others was appointed.
We all know where we stood on the Sam issue and this site made it clear many times that we thought he had  done what he was asked to do and that we needed to get back to our traditions of being a ball playing team that loves to entertain.
Yes, Slaven Bilic had been a Hammer but there were question marks over his managerial pedigree and many pundits were lining up to let the world know – to use the worst cliche in the game "we had better be careful what we wish for."
The European qualifying campaign was a hindrance with half the squad in UK and the other half in Ireland; there were the likes of Nolan to move out and new players to bed in. Slaven Bilic had one hell of a job on his hands sorting stuff and rebuilding a team in his own image.
Then came the trips to Arsenal, Liverpool and Manchester City where Sean Whetsone and myself spent the last five minutes singing Bubbles into our mobiles to each other as the boys edged to that incredible victory.
Those setbacks against Leicester (how silly that seems now) and Bournemouth started a minor rebellion among the more unbalanced fans.
Newcastle restored confidence, Sunderland and Norwich wasn't great, Palace was amazing, Spu#s just horrible as the the injury problems arrived.
We had seen the team play some great stuff but we were soon to see them produce resilient football when required and suddenly we realised that Slaven Bilic was about much more than "play, play, play." He could survive with the best of them.
So as we stand on the cusp of a new year we sit in 8th with 29 points and the opportunity this weekend of an incredible double over Liverpool which would leave us around three games from safety with four months of the season left. It gets no better if you are an Iron.
With the exception of Sakho all out big players are back and we are, I believe, in the middle of what will turn out to be our best season since that particular campaign in the middle 80s!!!!
Slav has been a joy both on and off the pitch with an intellignet, no excuses approach to press conference which has kept everybody happy. His honestly has been fabulous – he's a man of great integrity.
So how's it been for me ?- VERY VERY SPECIAL.
West Ham is a club very much in the ascendancy and it feels really really good to be an Iron again. We have our club back – we have our traditions back and it genuinely feels very wonderful
Happy New Year everybody and COME ON YOU IRONS!