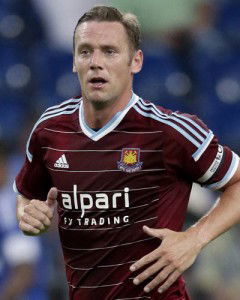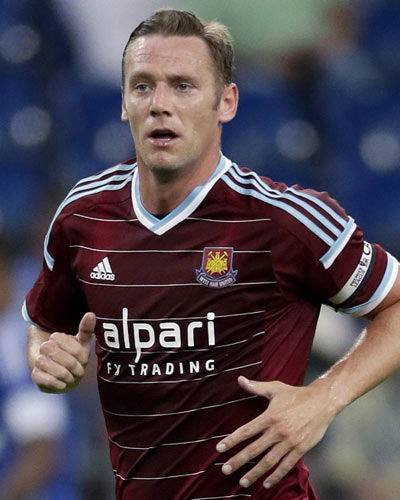 West Ham looks set to take over the mantle of skipper next season as the club look to offload Kevin Nolan among several others.
Nolan is already being seen as part of the club's history and former boss Sam Allardyce's departure appears to make that a certainty.
We were told: "Everything moves on and there will be several players moving out – Kevin among them – if the right opportunity comes along."
We reported earlier today that Jussi  Jaaskelainen,Carlton Cole and Guy Demel  were on their way this summer but a source spoke to us later and said: "You can add Kevin to the list. He's in the last year of his deal here and will be allowed to move on."
Mark Noble will immediately pick up the armband although Cheik Kouyate has his admirers.
However,we were told: "Mark has always been the guy earmarked as the next captain and that could be at the start of the new season.
"We need to make room in the wage budget for the next generation of playersas we head for the Olympic Stadium."