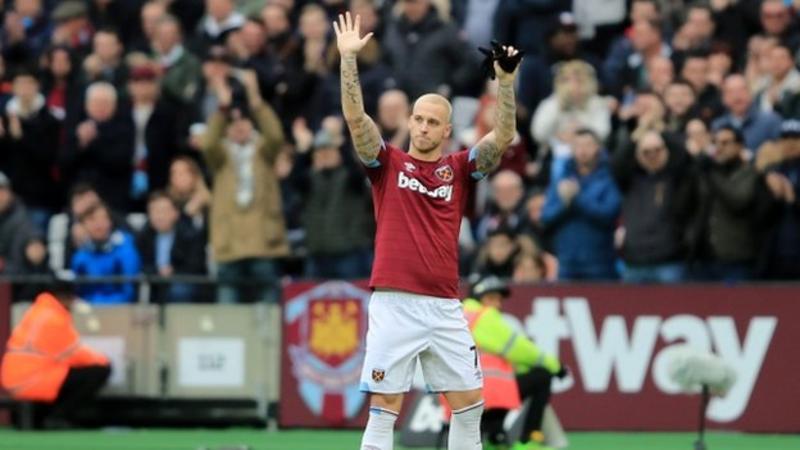 Nearly seventy-seven per cent of taking part in a Claret and Hugh online poll believe we have seen the last of Marko Arnautovic in a West Ham when he waved his goodbyes at the London Stadium.
Despite the club insisting the striker is not for sale and that they expect him to honour his contract his actions and body language said something completely different.  After waving his goodbyes to fans, a straight-faced Arnie quickly headed down the tunnel without celebrating with his teammates and jetted off to Heathrow where he flew to Vienna with his family.
Pellegrini has remained tightlipped on the situation only saying we should know more in the next few days and that there needs to be a solution which satisfies everyone. Arnautovic is tonight reported to have told Austrian press that his time at West Ham will come to an end.
With nearly 1,300 voting in our poll 985 (76.95%) say we have seen the last of Arnie in a West Ham shirt while 295 (23.05%) believe there is still a way back for the 29-year-old striker who is West Ham's top goal scorer.