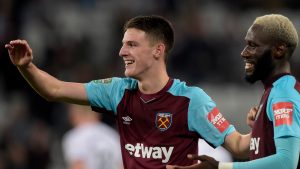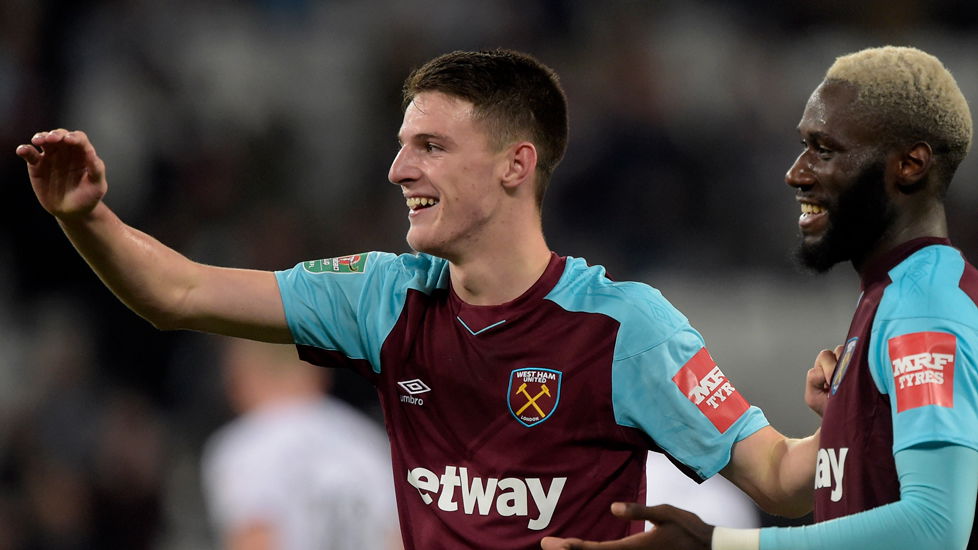 Declan Rice will be looking for a much happier return to Liverpool on Sunday following his half time hooking when the team were well and truly hammered at Anfield on opening day.
We went to Anfield expecting nothing. But most of us really should be expecting a point or more at Goodison Park where hopefully at last we will see big names and by our standards, big prices, finally start to sort it out.
Regular readers will know that I – along with many of them – believe Rice will be an essential part of that; youth, energy, athleticism, his ability to find a serious pass that starts everything off up front are for me his attributes.
It's youth, pace and movement we need and the teenager has more of that than other midfield candidates although I also feel we lack a leader and the obvious candidate for some will therefore be Mark Noble.
It's possible of course that the captain could replace Sanchez but despite his last ninute mistake against Wolves I think the manager will keep faith in the Colombian.
But this represents a very big day for Rice – if selected. First he will want to play well and become a regular a he bids to sort out his international decision.
He will want to leave merseyside with better memories than on the first day of the season and he will want to demonstrate that he conclusively is one of the first names on the team sheet from here on in.