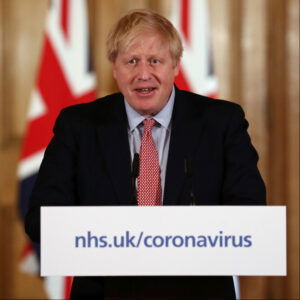 There will be no ban on UK sporting events including football just yet as the government steps up its response to coronavirus.
It comes after the World Health Organisation officially labelled the outbreak a pandemic with Prime Minister Boris Johnson chairing a special COBRA meeting at Downing Street on Thursday afternoon.
Speaking at Downing Street, Boris Johnson said: "We are considering the question of banning major public events, including sporting fixtures. The scientific advice though is this has little effect on the spread – but it does place a burden on other public services."
"It is very important that we are guided by the science. there is very little epidemiological or medical reason at the moment to ban such (sporting) events."
The medical expert went on to explain that there is a low probability of people transmitting the viral infection to large groups of people at an open-air sports stadium stating transmission is much more likely indoors and at close quarters in home environments.