By Hugh Southon
As the Beatles once sung: "It's getting better all the time."
And that's an apt line because what we are beginning to see more and more from these hugely exciting Hammers is a throwback to the heady Hammers days of the 60s.
Today the London Stadium was rocking as Manuel Pellegrini's side slowly took newly promoted Norwich apart and the lads could easily have ended the 90 minutes with five or six goals to their name as they gave the Canaries a right mullering in the last 15 minutes or so.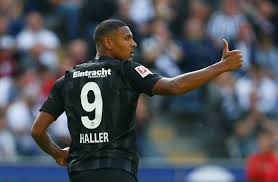 I knew we were watching something very special when my grandson threw his arms around my neck for the first time since he became a teenager a few years back as Seb Haller found the back of the net for the first.
What a player this bloke is and to be honest I can't remember a more effective centre forward since the halcyon days of Budge Byrne back in those days which recall the Beatles.
He and Anderson were responsible for every good thing that happened up front and his ability to hold off two or three defenders and find a team mate in space is extraordinary.
With Anderson looking a menace of epic proportions and Mark Noble at the heart of everything, this was a performance to die for.
Ironically, the second came from an Andriy Yarmolenko bullet because until then the Ukranian hadn't really be too apparent.
No complaints because from Ryan Fredericks through the back four , midfield and up front, this was a team performance which had most of us drooling.
And to then look at the tables on the phone as the train pulled out of Stratford International and see the team in fifth place just confirms what many believe – we are a top six team!
Oh and that is a jest!
However, if we carry on playing as we did today and keeping  clean sheets anything is possible. It was a fab day, fab performance and a fab atmosphere.
Make no mistake although we will never forget the Boleyn, the new gaff can really rock when the team decides to play like it did today.