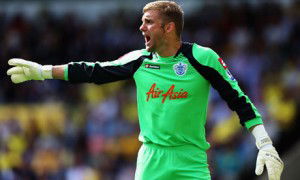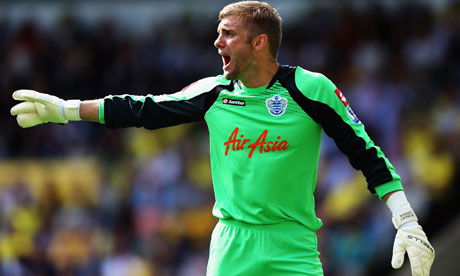 Rob Green is hoping his Hammers critics will be in forgiving mood when he returns to Upton Park.
He took a lot of stick from some Upton Park fans when moving across London and whereas the Irons have gone from strength to strength he has been part of a relegate Hoops side as he played No 2 to Julio Cesar.
He's now back as No 1 and looking forward to his return to the Boleyn with the likes of Rio Ferdinand, Bobby Zamora and manager Harry Redknapp.
"It should be good," Green told the club's official site.
"I've not been back. I had six great years there and loved every minute of it.
"I've moved on to a new challenge now and I'm sure the day I walked out was the day they moved on also.
"I will be one of a number of players going back to West Ham and hopefully we will get friendly receptions. I'm sure Rio will be looking forward to it too."