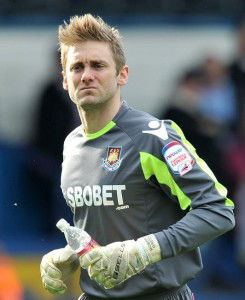 Former Hammers Goalkeeper Robert Green says he is looking forward to making his first return to West Ham since he left in the summer of 2012.
Speaking to the QPR's official website he said:
"It should be good, I've not been back. I had six great years there and loved every minute of it. I've moved on to a new challenge now and I'm sure the day I walked out was the day they moved on also. I will be one of a number of players going back to West Ham and hopefully we will get friendly receptions. I'm sure Rio will be looking forward to it," he added.
Greeno made 241 appearances in his six years with West Ham.