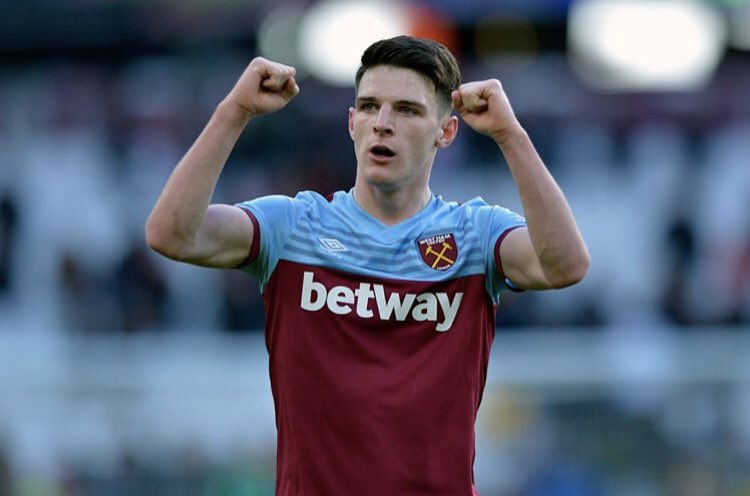 After months of speculation that Hammer Declan Rice was about to join Frank Lampard at Chelsea, journalists have now conveniently made the target two other two six clubs. Journo and podcast host Ian McGarry told his listeners on The Transfer Window Podcast that Manchester United and Liverpool are interested in signing the 22-year-old.
McGarry said, "Rice is no longer on the transfer list of recruitment possibilities for the Stamford Bridge club, but he has certainly roused the interest of Liverpool and Manchester United, both of whom have expressed interest to Rice's agent as we understand and they have asked to be kept informed of any offers made for the England international."
This latest claim will undoubtingly spur a series of articles in the media about how Rice is on the verge of joining Liverpool or Manchester United in the summer.
Club insiders continue to insist that no formal enquires or bids have been made for their star asset and nothing has changed.
The suggestion that two rival Premier League clubs have approached his agent could be regarded as an attempt of tapping up but that assumes the claims are true in the first place. Rice is still a Hammer and continues to enjoy his time at West Ham, he settled in a new house in Surrey so would be surprising for him to agree to up sticks and move up north so quickly.  It's just another Groundhog day for Declan Rice speculation in our view!