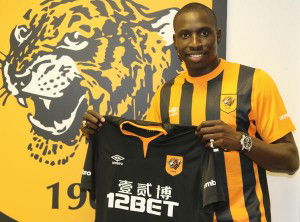 There's really no other way of putting this! I truly am becoming a little irritated about how regularly Mo Diame reminds us that he's a top four or six club player!
But more importantly, were I his new manager Steve Bruce this morning I'd be pretty upset about his latest self indulgent outburst.
No sooner does the bloke join his new club than he's whinging on about how – had circumstances been different at West Ham – he would be at a better club.
That really does show a lack of class – a bit like any of us leaving one job, going to another and telling everybody around: "Yeah but of course I'm better than this."
Two words for Mo Diame this morning: Grow up!
There may of course be something in his claim that had Sam Allardyce not shifted him around to a variety of positions he would have been shown off to better advantage.
There were times when it did seem odd that the manager decided to play him wide but Mo Diame's game is well known and were a top manager to have come for him he would have done his homework and would know what he's getting.
Here's the nub of what Diame is saying in his quotes: ".At least with Hull I will be certain of playing in my favoured role.
"I should have left West Ham a long time ago, as with them I wasn't permitted to play in central midfield."
AT LEAST? These are two words which suggest Mr Diame is about to make the best of a bad job. As I say that really does lack class.
And perhaps he needs to remember that even when he was playing to the peak of his form in his favoured role, nobody came in for him.
Mo Diame needs to realise his position in life – a middle of the road midfielder playing at about the right level.
Hopefuly that's the last we'll here from him on this rather tired old issue.