By CandH's northern man Terry Robbins.
Manchester City boss Pep Guardiola has asked about signing Declan Rice if 36 year old Fernandinho leaves at the end of the season.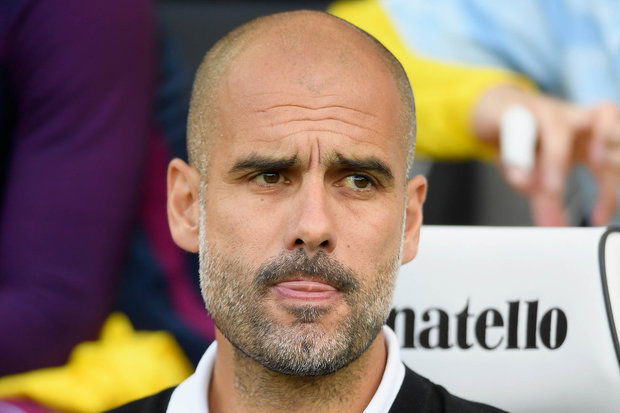 One of the Man City boss's most respected confidantes Spanish journo Pol Ballus has close links to the Manchester City manager, and co-authored 'Pep's City: The Making of a Super Team'.
Guardiola allowed Ballus into his inner sanctum at the Etihad when he first arrived in Manchester and is considered a tier one source by City fans.
Ballus, along with writer Paul Hirst at The Times, have stated Declan is on the radar for Pep to replace 36-year-old veteran midfielder Fernandinho.
The Brazilian is out of contract this summer and is still making up his mind whether to continue playing in Manchester, with talks scheduled to take place after City play Chelsea in the Champions League final May 29.
I have spoken to our own sources in Manchester this morning and they have confirmed Rice is  player Guardiola and his coaches have been discussing in recent weeks.
City insiders, however, insist the club can't get close to Hammers' £100m valuation because they have set aside big money already to sign a striker replacement for outgoing legend Sergio Aguero.
There are suggestions the Premier League champions-elect could offer a decent makeweight plus cash, but Irons will want to make sure they maximise every penny for Declan.
It's understood City also don't want to pay out too big because they already have £60m defensive midfielder Rodri in the ranks, with Rice also having to consider if he would be willing to accept Guardiola's strict rotation policy.
There's no doubt Rice has caught the eye of Guardiola who elieves the player has similar qualities to Fernandinho.
Rice would add to City's homegrown quota, alongside Kyle Walker, John Stones, Raheem Sterling and Phil Foden, which is another consideration.
Ballus was in attendance for City's Champions League semi-final victory over Paris Saint-Germain on Tuesday night at the Etihad, with City sources hinting the Rice interest is becoming a hit topic for discussion.
Rivals Manchester United were thought to be in pole position  but the arrival of City on the scene in recent days will certainly help the Irons in any bidding war that might ensue.